Have you been wondering how to get more social media followers for your bar?
Are you overwhelmed with all the social media, new tools, and how to manage it?
So are we. But after researching, measuring our options and resources, and talking with partners, we've decided on a strategy: A #HASHTAG CAMPAIGN.
ThriftyHipster has finally finished up its 2015 marketing planning (only 20 days late:) and a LOT of time was spent researching and formulating execution strategy.
SO, I figured I might be able to take the hours of research that I spent and break it down for you. Hopefully you'll be able to implement a #hashtag strategy for your bar/restaurant this year!  All the cool kids are doing it, afterall.
Look for ours this summer!  We'll be featuring our #DrinkWithMe Mascot and #SundayFunday…
Oh, and before we talk about all this stuff, try NOT to do what Susan Boyle did with her #AnalBumParty… ha!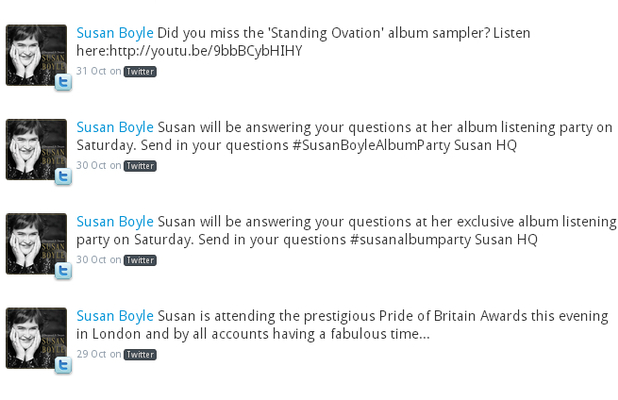 Hashtag Basics
Just a little BS trivia to get started…   The word "hashtag" actually has it's roots in programming code from the 70s to denote a phrase or keyword that needed to be processed first.  (Of course, even the Urban Dictionary doesn't know that one🙂 They DO however give us the modern day definition.
...To put it simply, a hash tag is simply a way for people to search for tweets that have a common topic and to begin a conversation...
Hastags are

NOT

case senSiTive!
You must use the number sign (Shift+3) " # "
Work on all major social media (Twitter, Facebook, Instagram)
Successful Hashtag Campaign Principles
In researching, we were able to piece together a few principles that seemed universal in successful campaigns.
1. Choose something that is "on-brand" NOT "your-brand"  
2. Simple, succinct (short term), memorable
3. Humor is a BIG plus
4. If possible, give people an action they want to follow
5. Something that can be easily engaged on (photographed or  shared)
6. Emotional and/or social beyond a social network
7. And perhaps most important: Solid execution strategy (see next heading)
Let's take a look at the example we'll be working with this spring/summer
ie. #SundayFunday   vs.  ThriftyFunday  vs. ThriftyHipster vs. ThriftySunday
We feel it matches principles 1-3.  We chose it because people love drinking on Sundays, there are a lot of happy hours, and more importantly, we hope that ThriftyHipster can build a strong association to something a large group of people already love.
ie. #DrinkWithMe
We think it considers principles 4-6 (and as executed, will be humorous)… But we hope people will drink together, win prizes, and share that experience. PLUS, its something they're already doing, so it can be something they can have fun with.
Campaign Execution
Probably one of the most important principles is a solid strategy and calendar.  Let's face it, there is no way in hell we're going to be able to copy Doritos' #crashthesuperbowl video contest centered around TV ads, but we still have some abilities!
Step 1: Plan out your resources
MAKE A LIST OF PARTNERS – we'll be using our ties with local DJ's, craft beer community, local bloggers, MN Daily, and Saints Baseball
UNDERSTAND YOUR SOCIAL MEDIA FOLLOWERS – of course, this goes without saying! 13,000 followers on Facebook and Twitter ought to help
BLOG & CONTENT – Do you have one? Because you should
WHERE ARE YOU MOST INFLUENTIAL – for many bars, I have to believe it's on-premise.  For us, we found our Apps and Newsletter were the most popular
Step 2: Develop a calendar
Inevitably, your resources, conversations, and their schedules will dictate yours, so it's best to plan this out.
(note: ThriftyHipster offers some tools for clients, like mobile apps, tweet schedulers,  facebook widgets, etc. to help them build better engagement and plan social media messages more effectively and time-efficiently)
Draft an "editorial" calendar… For our purposes, we customized a Google Doc Template from Lightbox Collective.  Of course, if you're heavy in WP there are some tools, or here is a blog with 8 more free ideas:
EVENTS – where are you going to be? Where are your partners going to be?
SOCIAL MEDIA – How are you going to keep regular, consistent posts without being overwhelming? – make note of partners/users more willing to re-post so you can include them!
BLOGS – standard editorial posting, social media, and photos
GOALS – where do you hope to be at the end of each month?
CONTEST REDEMPTION – for us, there were some dates we wanted to pick for contest winners, ultimately, we had to give them dates, or just run out of time
Some favorite campaigns to shape our program
And just so you know these keys are factual, feel free to read some of the articles and about campaigns run by major companies…  Here is a list of our 3 favorites:
Hubspot: The Rules of Twitter Hashtags: Hits and Misses From 7 Big Brands
Postano: 6-Cross Platform Hashtag Campaigns
Exact Target: 30 Awesome Campaigns…